Grande Vente de Plantes et Sapins BIO ces 15 et 16 décembre
Grande Vente de Plantes et Sapins BIO ces 15 et 16 décembre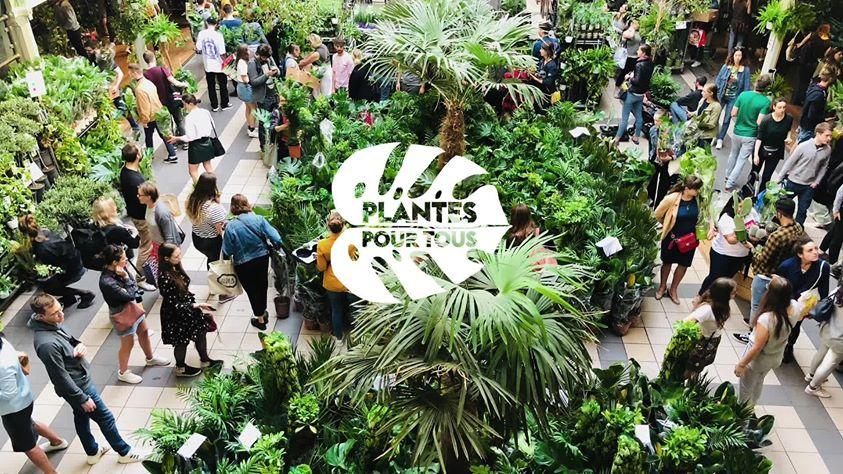 [ENGLISH Below]
??PLANTES POUR TOUS REVIENT POUR NOËL ??
Viens préparer Noël à Les Ateliers des Tanneurs avec Plantes pour tous !
De belles plantes à prix ronds 2€, 5€ et 10€ ??, mais aussi des SAPINS DE NOËL BIO et un ATELIER TERRARIUM pour un cadeau de Noël original.
?PROMESSE FILE D'ATTENTE : 20-30 MINUTES MAX ?
Fier de notre expérience, chez Plantes pour tous on vous promet un temps d'attente de moins de 30 minutes maximum.
__________________
AU PROGRAMME
__________________
• La GRANDE VENTE DE PLANTES : Cactus, succulentes, plantes tropicales et plantes d'extérieur à prix ronds 2€, 5€ et 10€.
• Quelques plantes exceptionnelles entre 15€ et 25€
• Un ATELIER TERRARIUM. Achète ton kit Terrarium et compose-le avec nous lors d'un cours particulier.
(Niveau débutant, prix : 40€)
• Des pots en terre cuite et du terreau.
?NOUVEAU : DES SAPINS DE NOËL BIO À COMMANDER ?
? Bientôt en ligne : https://www.plantespourtous.co/shop-4
(L'achat d'un sapin vous offre 1 coupe-file pour 2 personnes).
__________________
Plus d'infos :
__________________
Entrée Libre.
Plantes pour tous
? Samedi 15 et dimanche 16 Décembre de 9h à 19h.
?Les Ateliers des Tanneurs, 58-62 rue des Tanneurs, 1000 Bruxelles.
Paiements : CB* ou espèces.
*Paiement par Ban Contact, Visa et MasterCard. Espèces également accepté
? Venez préparer Noël dans la jungle ?
__________________
[ENGLISH Below]
??PLANTS FOR ALL IS BACK FOR CHIRSTMAS ! ??
Get ready for the new event at Les Ateliers des Tanneurs – Events !
Awesome plants at rounded prices 2€ 5€ and 10€ and also ORGANIC CHRISTMAS TREES but also TERRARIUM WORKSHOP for an original Christmas present.
? QUEUING TIME: We commit ourselves to a maximum 20-30 minutes
Proud of our experience, we are making our best for you to wait less than 30 minutes.
________________
THE MENU
________________
• PLANTS SALE : cactus, succulents, tropical plants and outdoor plants at unique rates (2€ / 5€ / 10€)
• Great selection of exclusive bigger plants between 15€ up to 25€ max.
• A TERRARIUM WORKSHOP : Join us create your own terrarium during a special lesson (Beginner's level, price: 40€)
• Terracotta and potting soil.
?NEW: ORGANIC CHRISTMAS TREES TO ORDER ?
? Soon online: https://www.plantespourtous.co/shop-4
(Purchase of a tree gives you the opportunity to skip the line for 2 people).
________________
More informations :
________________
Free entrance.
? Saturday 15 and Sunday 16 December from 9am to 7pm
?Les Ateliers des Tanneurs, 58-62 rue des Tanneurs, 1000 Brussels, Belgium.
Payments with CB, or cash.
*Payment by Ban Contact, Visa & MasterCard. Cash accepted as well.
Get ready, it's jungle time!! ???