Pleasures (Pop / Seattle) – live concert !
avril 15 @ 21 h 30 min

-

23 h 30 min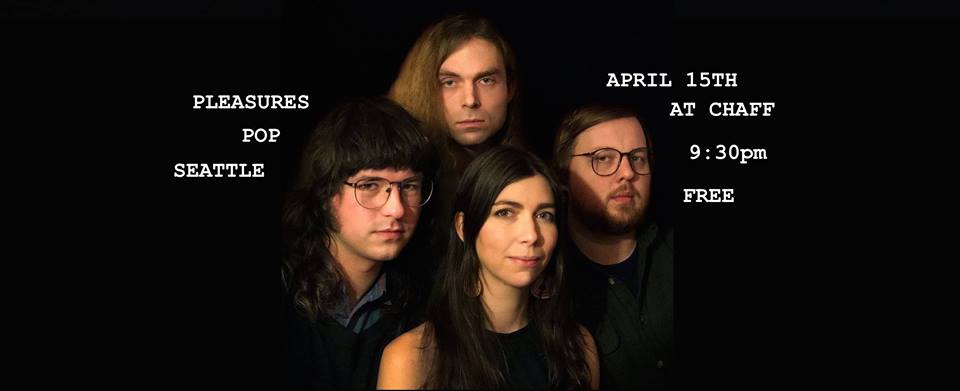 • PLEASURES (Pop from Seattle, USA)
Pleasures are fond of mixing '80s sounds with noughties irony. Smooth saxophones and featherweight guitar jangles bring to mind Christopher Cross' yacht rock and Avalon-era Roxy Music. But vocalist Aron Pollard's eccentric falsetto and odd phrasing take Pleasures out of that decade: They're off-key, out of sync—and so on point for 2018.
The band released their sophomore album, Softly Wait, in May.
https://pleasures.bandcamp.com/
https://youtu.be/00OoYjwBF0g (live at KEXP)
https://www.facebook.com/pg/plaesures
ALL GIGS AT CHAFF ARE FREE
START AT 9:30PM
GOOD BURGERS, GOOD BEERS, AND GOOD MUSIC EVERY MONDAYS